OCEAN-TEN SPORTS LTD

OCEAN-TEN SPORTS established in 2010 , a leading brand in High Quality outdoor Jacket and Sailing jacket. We are professional producing hiking waterproof jacket, sailing jacket, equestrian jacket. Both OEM and ODM is available for you-- you can provide you own design, requirements and logo to us, and you also can choose our design.
Quality is key factor, We cooperate best supplier for Fabric and YKK zipper, train skilled worker to make good workmanship, guarantee our product can protect you in any extreme and bad environment. We provide our product to domestic sailing team, listening to their need, improving the workmanship to adapt the high functional sailing activities.
We would like to listen various suggestion from you, build long relationship with you, provide high quality product for you. Sincerely look forward to your cooperation.
After years of development and growth, We are cooperating with a group of competitive garment factories below.

Xiamen Dili Garment Factory, it mainly focus on leisure wear and fashion garment.
Xiamen Guoqinn Garment Factory, they are producing sports wear and various knit daily wear.
Fuzhou Tongtaiyuan Garment Factory, they are professional in producing outdoor wear, sailing clothing, waterproof jackets and soft-shell jacket.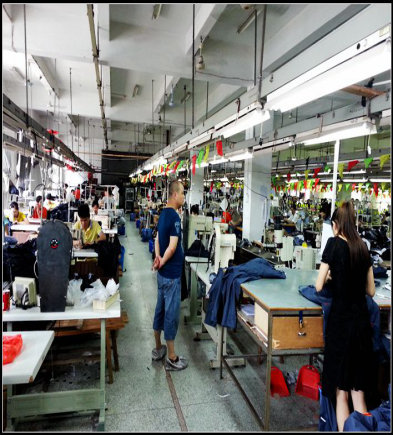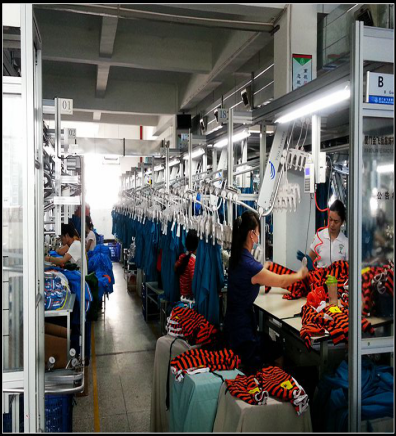 The Service we can provide:
1.Sourcing.We have accumulated many good materials supplier, so we are able to source various kinds of fabric and accessories efficiently.
2.Competitive Costing.We produced various kinds of garment, we can organize resources effectively so that we are able to offer you competitive price. And we aim to providing high cost-performance products
3.Guaranteed Delivery Time. Some customer we cooperated focus on internet sales, it require us to act very quickly. Some orders were required to be finished in 15days. Our system adopt to quick action for internet sales mode.We can make the garment in very short time, 30-60days.
4.Dealing with Small and Repeat Orders. More and more customer tend to place small and repeat orders. We developed a series of outdoor and training wear that can cater to this trend.
The great brands we service for:
Target Dry design and sale outdoor wear
Nelson-gigg focus on motorcycle and rain suit
Viishow develop men's fashion garment items.
Landler focus on ladies' fashion garment.
Foxes Jean work on young's Jean.
Graffiti produce young's fashion leisure wear.
Kombi develop sports wear.