To search meaningful and valuable work

I had been working in apparel industry since 2004, My first job was in a industry and trade company, we accept any order only if customer place order to us, the bigger the better. Not care the quality, Not care if the processing factory is ethical or not, not care if the fabric is sustainable or not. It was just a job keep staff live, receiving many quality complains, solving the problems, I was thinking that factory was like that--busy, disorder,meaningless.
Working 5 years in Fuzhou, I quit the job and came to Xiamen in 2009. I did not want to work on the apparel industry anymore. I want to do the work that seems meaningful and bring me happiness. Searching and working in different industry almost 1 year, I met Chunmu Zhang and Dongqiang Zhang by chance, they had a small apparel factory, looking for a cooperator to develop their business. They gave me very good impression, work hard, humble, proficient in very procedure of factory. We all think apparel is necessities, we do this business year after year, not a one time business. We should do high quality apparel, to do long business with our customer. We decided work together.
In 2010, we moved to industry zone , built Cogency (Xiamen )Apparel co.,ltd. I built a new trading department, name Ocean-ten sport ltd. We has been developing very well. In 2020, We have more than 200 workers, two workshops, one focusing in woven garment,the other focusing in knit garment. We celebrated our ten years Anniversary. All suppliers and staffs gathered together. Many customers could not come because the Corona Virus, but they sent many greeting to us. We all very love this job, no complaining, orders in good order. we received many customer emails that they thanks for us providing high quality apparel . We felt our value when our customer appreciated us.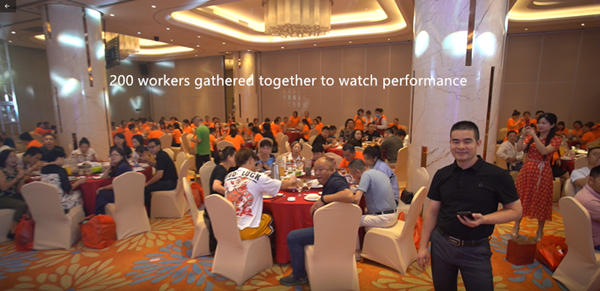 As a commercial company, we wish we have many business; but we also concern environmental problem, we hope people would not throw the garment away several times wearing. We use high quality fabric, make good workmanship, every garment 2 years guaranteed.
Not bigger and cheap orders are better, we accept small and high quality order, every garment has life and spirit. We prefer the eco-friendly garment, sustainable apparel order. We are ordinary people, we can
'
t change the world. Only if we can do a bit things to reduce harm to our plant,We realized our value. Our Value makes our work meaningful.
We appeal more and more brand to use sustainable fabric, to design the garment that can wear long time, to think more our environment. We are community of shared future.
Your Sincerely
Co-founder
Helen Zhang